MVP Arena Seating Chart
For concerts, MVP Arena has 3 levels: Floor, First Tier, and Second Tier. Seating varies from show to show, but rest assured that due to the excellent design of the facility, there are no "bad" seats at the Center. If you are seated in the Second Tier for a show, and wish to get a close-up view of your favorite artists while they perform, you are welcome to bring and use binoculars.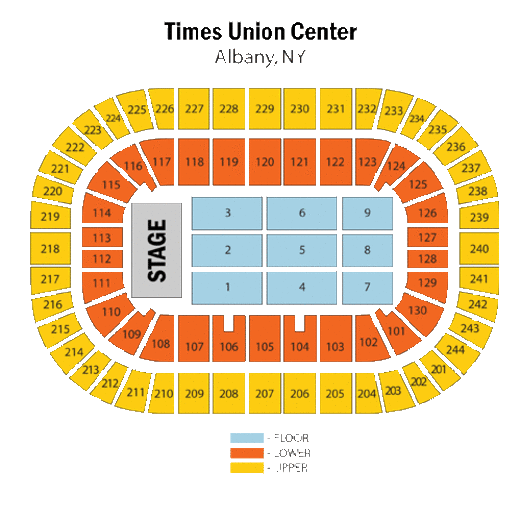 Floor Seating Subject to Change
Please be advised that a GA ticket, or General Admission Floor ticket, means there are no seats. These tickets offer standing room only, and a guest's spot on the floor is based on a first-come, first-served basis. Wristbands are typically distributed when you enter the building with your GA ticket, and you will need your ticket and your wristband (on your wrist) to get to and stay on the floor.
For guests with disabilities, accessible seating is available, just make sure to request accessible seating when buying your ticket.