MVP Arena | Albany, New York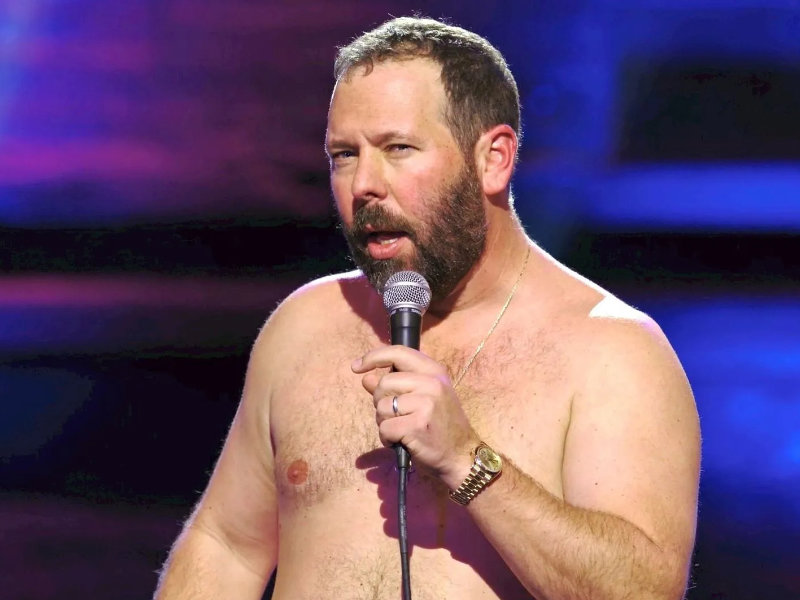 There's crazy, and then there's funny, and then, there's Bert Kreischer. His crazy, out-of-this-world antics will leave you in a state of complete hysteria, every, single, time! And, now he's bringing fans something incredible; The "TOPS OFF WORLD TOUR," which will see him traverse the nation, bringing some well-needed laughter in these difficult times, and there's nothing better than taking some time off and enjoying a show by this, shirtless, comedic genius, and you're gonna get the whole Kreischer experience plus a bunch more.
The show, which is just around the corner, will have fans in a ticket-buying frenzy… and they have just about bought the whole lot of tickets, so grab yours right here, right now, before it's too late. Tickets for the MVP Arena on December 10, 2023, are ready for you, just click on the "GET TICKETS" button to secure yours. Don't delay; do it right NOW!!!
Bert Kreischer is well known for putting on some of the most awesome comedic shows on the planet. Take, for example, his most recent "Fully Loaded Comedy Festival," which went through several stadiums and arenas across the nation to huge acclaim. Not only that, the shows sold out multiple times to the point where fans wanted another opportunity, which they will get in the form of "Fully Loaded at Sea Cruise," but again, it sold out.
... But you still want a piece of his action, right?!?! Of course, you do. Who wouldn't want to enjoy what the Guardian called "one of the US's top stand-ups over the past decade?" Don't fret because we've got tickets available for his brand-new tour, which is passing through the MVP Arena.
Kreischer is one of the most hardworking comedians in the game, and his commitment to his job is impressive. His comedy podcast, Two Bears, One Cave, which he co-hosts with Tom Segura, is consistently in the top 10 worldwide, and his podcast, the Bertcast, has over 500 episodes. Earlier in March, he also released his fifth stand-up special, Razzle Dazzle, which is on Netflix and was met with critical acclaim.
He has more than 12 million social media followers and has amassed nearly 10 million viewers for his YouTube cooking show, Something's Burning. There's literally nothing that can seem to stop him from rising to the top, and every time he does something, it's always met with lots of fan appreciation.
That's why a show of this caliber is a great opportunity to check out this crazy dude in his element, doing his thing like no one is watching. Except everyone is watching, and everyone loves it!!! All of you have got to get yourself to this show before they sell out. Fans love it when he does his signature move of taking off his shirt, so you have that to look forward to as well. You don't have much time to waste because tickets will not be sitting around for long. It's super easy, fast, and secure, so there's really no reason to delay.