MVP Arena Information
Albany's Times Union Center started life as Knickerboker Arena, opening on January 30, 1990. The Knickerbocker Arena was officially renamed the Pepsi Arena on January 8, 1997, and then Times Union Center from January 1, 2007, after the naming rights were sold to the Times Union, a regional newspaper.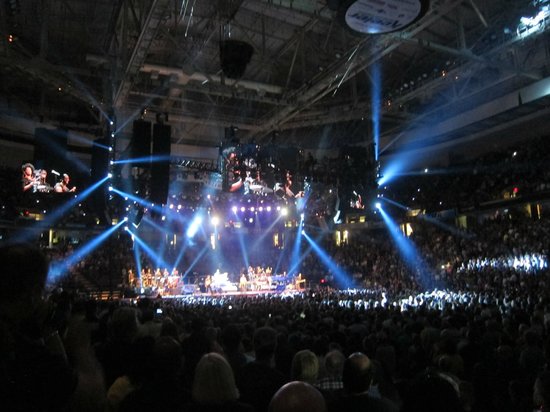 Since then, this 15,357 capacity venue has made a name for itself as not only the top local hot spot for phenomenal concerts and family shows, but also as an A-class sports arena. The Center has been home to numerous sports teams over the years, and is the current home of AHL's Albany Devils.
It has been home to the American Hockey League since 1993, when the Albany River Rats became the building's primary tenant. Since 2005, Times Union Center has been a regular host of the NYSPHSAA Wrestling Championships, and has won a bid to host the annual event each year through 2018.