MVP Arena | Albany, New York
Experience an enchanting show that's fun for the whole family, with Disney Live! Mickey & Minnie's Doorway to Magic, coming to Times Union Center on Sunday 12th November 2017! Join all your favorite Disney characters as Mickey and Minnie travel to colorful worlds through magical doors, to have exciting adventures, with a little help from their friends!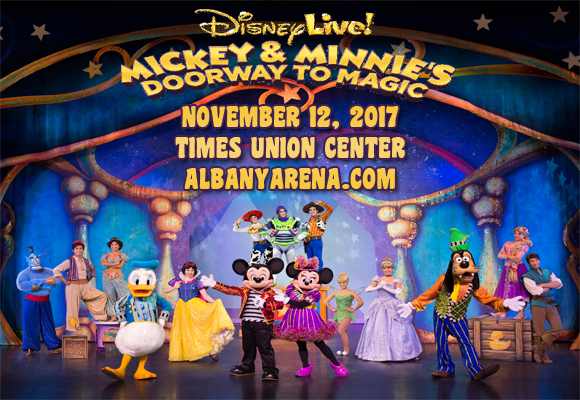 "In a world full of fast pace and so many screens, tangible experiences are so vital to our children. And this one was just as described in the program … absolutely magical!
For the adult eye, there were beautiful, frequently changing backdrops and sets. Disney really never does cease to amaze. The music, dancing, and special effects were entertaining. The performers were clearly talented… Of course, it helped that the show brought back some of the classic Disney tales from my childhood." – berkshirefamilyfocu.com