MVP Arena | Albany, New York
Do you want to see two of the most iconic names, not just in country music but in music in the United States, perform not just at the same night but live together onstage? Is that even a question?? Ladies and gentlemen, the Times Union Center presents to you, for one very special weekend, the biggest country duet in history, none other than the legendary Garth Brooks and formidable Trisha Yearwood! Your favorite power couple will be performing for you live from Friday 10th – Sunday 12th March 2017. Tickets will sell out fast, so make sure to grab yours quickly before they do!!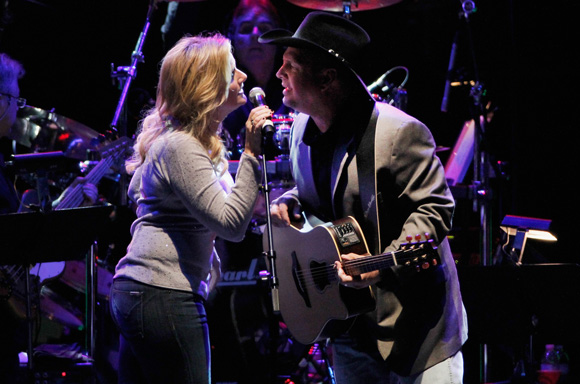 Country Music Hall of Fame Inductee Troyal Garth Brooks needs no introcuction. Known for his blending of rock n' roll into country and the almost universally appealing sound that resulted, he is one of the most popular artists in the US, having sold more than 160 million records, and maintaining the title of best-selling solo albums artist in the country according to the RIAA – beating Elvis Presley!!
Trisha Yearwood's career has met with similar massive acclaim. Known for her powerful, strong ballads, exploring the lives and struggles of young women from an unabashedly female perspective, she broke onto the mainstream country scene with her incredible debut single "She's In Love With The Boy," an instant number one hit. She went on to reap one further success after another, with a string of top charting albums and number one singles, and was inducted into the Georgia Music Hall of Fame in 2000.
Do not miss your chance to see these phenomenal musicians perform as a couple live onstage – get your tickets NOW!!