MVP Arena | Albany, New York
Prepare yourselves, country fans, for two of the biggest names in the world are coming to the Times Union Center to perform together!! Yes, it's Garth Brooks and Trisha Yearwood, the best-loved, most famous power couple, to duet for you live from Friday 10th to Sunday 11th March 2017!! This is a once in a lifetime opportunity – click the "Buy Tickets" button above and grab yours before they disappear!!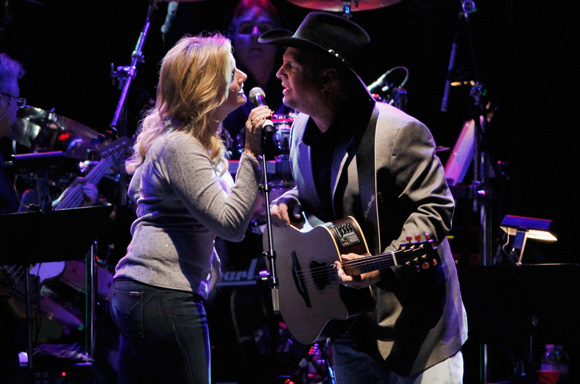 With a memorable performance together at the Country Music Awards in November last year, Garth Brooks and Trisha Yearwood gave us a welcome taster of what to expect from the pair together. Hand in hand, they performed classics by other artists, including "Jackson" by Johnny Cash and June Carter, "Don't Close Your Eyes," by Keith Whitley, "I Beg Your Parson, I Never Promised You a Rose Garden" by Lynn Anderson and finally George Jones' "Golden Ring," to wild cheers from the ecstatic crowd!
This performance was immediately followed up by the album "Christmas Together," full of seasonal holiday duets, a present to warm the collective heart of their many, many fans, with as much time and care taken over it as such a gift would deserve. Said Trisha Yearwood of the album; "We've been talking about doing a duet album for years, and we've done a few duets, but we've never made a whole album. And it's hard to find 10 or 12 songs that you both feel passionate about and then make them into duets… Christmas felt like the right way to start that process."
And now, it's time to see your most beloved country couple live! Got those tickets ready???