MVP Arena | Albany, New York
The chart topping sensational artist Kane Brown is touring this spring on his first ever international tour! As he takes to the world to bring his beautiful sounds to the stages across the US and globally, he will also be joined by support acts Chris Lane & Russell Dickerson! If you love Kane Brown's music then quickly book your tickets to catch him live at Times Union Center on Friday 6th March 2020!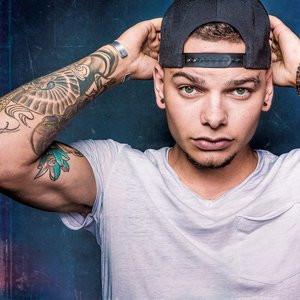 With his chart topping releases Kane Brown has become one of the biggest sensations on the music scene, his talented songwriting abilities have grabbed the attension from the masses and fans just can't get enough of his amazing singles. The American artist first came to light with the help of his social media pages as he announced the release of his debut EP, Closer! The record took the world by storm and in 2015 pushed Kane Brown into the limelight. With his catchy singles such as "Used to Love You Sober" he became a must-listen to artist for the entirety of 2015 – 2016.
Just as fans were starting to listen to Kane Brown and wanting to know all about him, so did the record labels and in the early 2016, Kane Brown got his first break and signed a deal with RCA Nashville, they worked together and promoted his next EP Chapter 1, along with a full album titled What Ifs in 2017, which grabbed the number one spot on the Billboard country charts along not once, not twice, but a whopping five times! This amazing triumph pushed Kane Brown into the mainstream and since then he has become one of the biggest names in music. His second album release in 2018 once again took to the top of the Billboard 200 and has had fans eagarly waiting for tour announcements.
The dream day has now come as Kane Brown has announced he will be travelling across North America for the Spring of 2020 on an extensive tour titled 'Worldwide Beautiful' as he brings his groundbreaking singles to the stage, you can grab the chance to be there by booking tickets for his exclusive show at Times Union Center – don't miss this amazing opportunity, it's going to be an unforgettable night!