MVP Arena | Albany, New York
Once again, Times Union Center brings you the very best in live entertainment as MJ Live – Michael Jackson Tribute comes to wow the audience on Sunday 21st January 2018! A show that will undoubtedly leave you wanting more, come see MJ Live – Michael Jackson Tribute, the highlight of your year! Get your tickets fast, before they go!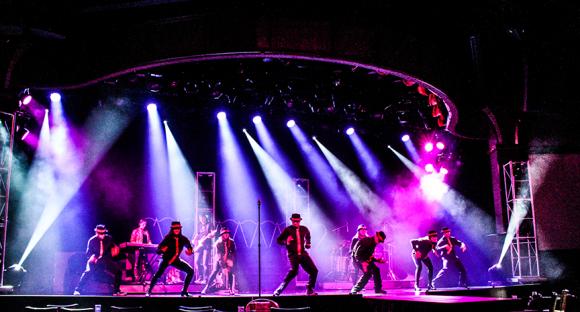 THE NUMBER 1 MICHAEL JACKSON TRIBUTE CONCERT ARRIVES AT THE TIMES UNION CENTER!
Hot off of the Las Vegas circuit is the incredible MJ LIVE – Michael Jackson Tribute.
An exciting and unmissable show that features all his greatest hits including your favorites; Bad, Billie Jean, Beat It, Dangerous, Smooth Criminal, Black & White, I Want You Back and much more! Come and re-live the energy, charisma and the effortless hits of the legendary superstar and iconic legacy that he has left behind. This is as close as you can get to the original, as the touring show has received nothing but the best reviews. The MJ LIVE band and flawlessly talented MJ LIVE dancers will be performing everything you love about MJ. Be sure to book your tickets for the main event and come down to sing along to some of the best and most famous songs of all time.
"Wasn't sure what to expect, but if I didn't know better, I would have sworn I was watching MJ himself! There is a lot to live up to when paying tribute to the King of Rock, and Jalles was definitely up to the challenge."
"If you've never seen MJ live, I highly recommend it the guy was an ultimate entertainer the very best Michael Jackson impersonator I have ever seen his dance moves are dead on in his singing was excellent the show moves fast and I give it an A+."