MVP Arena | Albany, New York
My Chemical Romance will make their 2022 Reunion Tour even more special with a performance at Times Union Center on Tuesday 30th August 2022. Fans will finally get to see their favorite Indie rock band from New Jersey as their previous tour plans were delayed due to the restrictions. The tour kicks off in Oklahoma City on the 20th of August and will run until the end of October. A variety of artists will support My Chemical Romance on different dates, including Taking Back Sunday, Nothing, Dilly Dally, Turnstile, Midtown, Ghosh and others. My Chemical Romance was reunited in 2019, and fans have been waiting to see them perform once again. They are one of the most sought-after music outfits in the U.S and hence ticket demand is on the rise. Get yours right now before they are all sold out!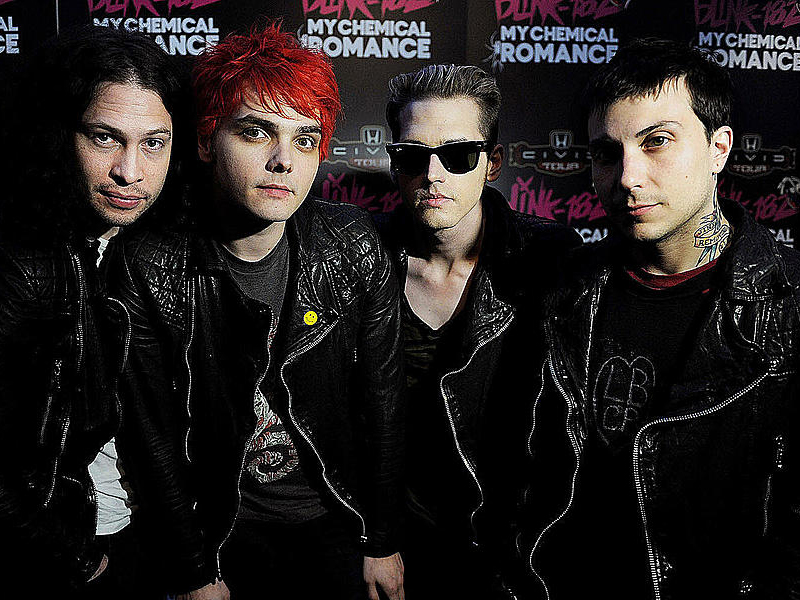 My Chemical Romance was formed in 2001 as an American rock band hailing from New Jersey. Currently, the band comprises founder and lead vocalist Gerard Way, guitarist Ray Toro, rhythm guitarist Frank Iero and bassist Mike Way. The band released its debut album in 2002 named I Brought You My Bullets. The album received significant acclaim, but they released their first major-label album in 2004, Three Cheers for Sweet Revenge. The band had become a household name in the U.S around 2006 and was one of the most famous music outfits of the time. They became a worldwide sensation and have recently given small appearances in Australia, New Zealand and Japan.
In 2013, they disbanded and went on an indefinite hiatus until 2019. After the reunion announcement, fans could not wait in excitement and immediately look forward to their live events. As they finally prepare for their 2022 North American Reunion Tour, the response is expected to be massive. The band used to have the reputation of playing at completely sold-out venues, with tickets selling within minutes of their concert announcements. The upcoming tour may even bring out a more aggressive response from the band's fans, and hence, if you want to catch them live, you should purchase your tickets right now before none are left!