MVP Arena | Albany, New York
Are you ready for a pop sensation at the Union Center?? Revolutionising the sound of pop in the early 90's, New Kids On The Block, Paula Abdul & Boyz II Men are teaming up for the Total Package Tour 2017, with over 40 concerts between May and July!! They'll hit the Times Union Center on Sunday 9th July. Grab your tickets now for a night of solid gold entertainment!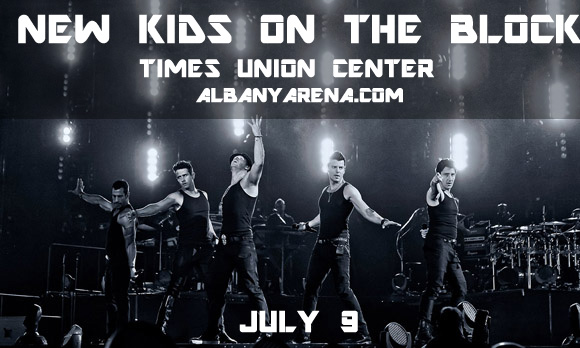 Hailing from Boston, the boy band New Kids on the Block saw massive success in the 80's/90/s, selling more than 80 million records across the world and winning two American Music Awards for Favourite Pop/Rock Band, Duo, or Group, and Favourite Rock Album for their self-titled debut release. After disbanding in 1994, the group secretly got back together in 2007 and recorded a new CD, unleashing it upon surprised and delighted fans with a tour in 2008. Having now been together for 25 years, the 5 group members are completely in sync during their shows, performing with a slick polish and ease that served to make the live experience a truly special one.
Alongside them on the lineup is the amazing Paula Abdul performing for the first time in over 20 years, which is a lot to get excited about; her unique voice and skill as a choreographer has been much-missed from the pop scene in her time away. With an introduction from the incredible Boys II Men, well-known for their engaging, energetic live shows, New Kids On The Block promise a night that you will never forget!