MVP Arena | Albany, New York
The rumors have been confirmed – legendary heavy metal band Slayer are finally calling it quits with an enormous North American tour with Lamb of God and Anthrax – they're hitting the Times Union Center on Wednesday 1st August 2018!! DON'T miss this – get your tickets today!!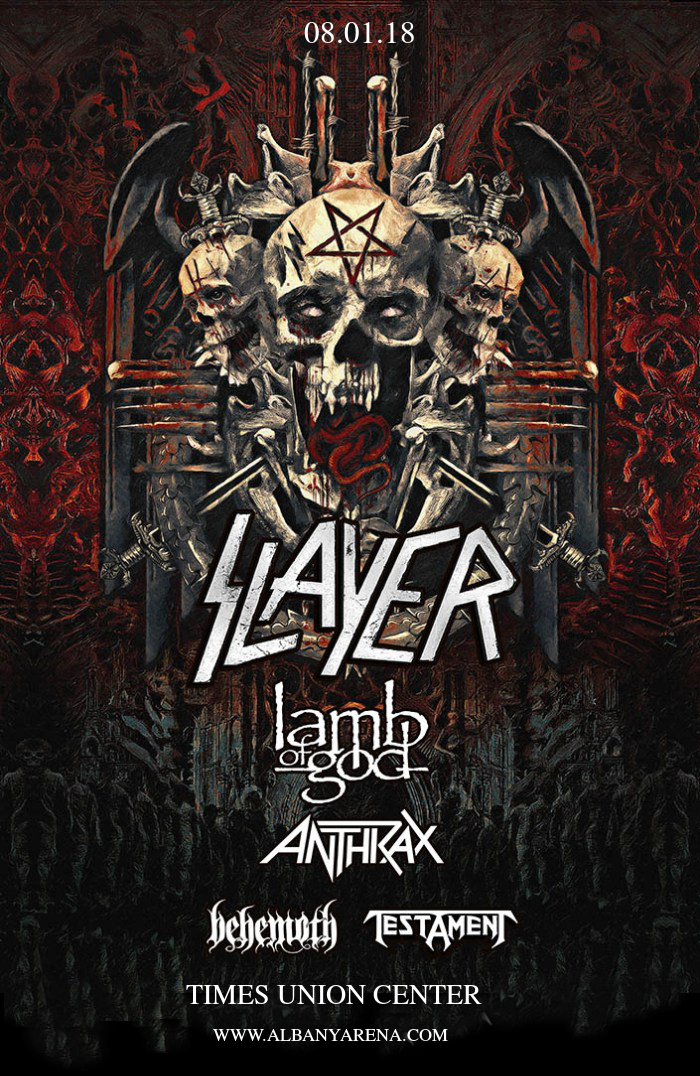 After nearly four decades on the road, metal's original evil act have decided to round things up."After 35 years, it's time to like, collect my pension," Tom Araya admitted in a 2016 interview, going on to express appreciation for how much he has enjoyed live performance. "I like singing and just spitting that s**t out and convincing everybody that this guy is a f***ing maniac. It's like acting. You feel the lyrics and you show them with your facial expressions, your body expressions, your intensity — I love that s**t."
Be among that crowd in Slayer's last ever tour – book your tickets NOW while they last!!