MVP Arena | Albany, New York
There's only one place to be if you're a fan of these incredible selection of the very best musicians and singer songwriters to EVER walk the earth! James Taylor, John Legend & Jim Belushi – well who wouldn't love this line up! As this exciting show takes place, we celebrate together the GRAND OPENING as Times Union Center returns on Friday 26th January 2018 – tickets are available now for this unmissable event – have you got yours?!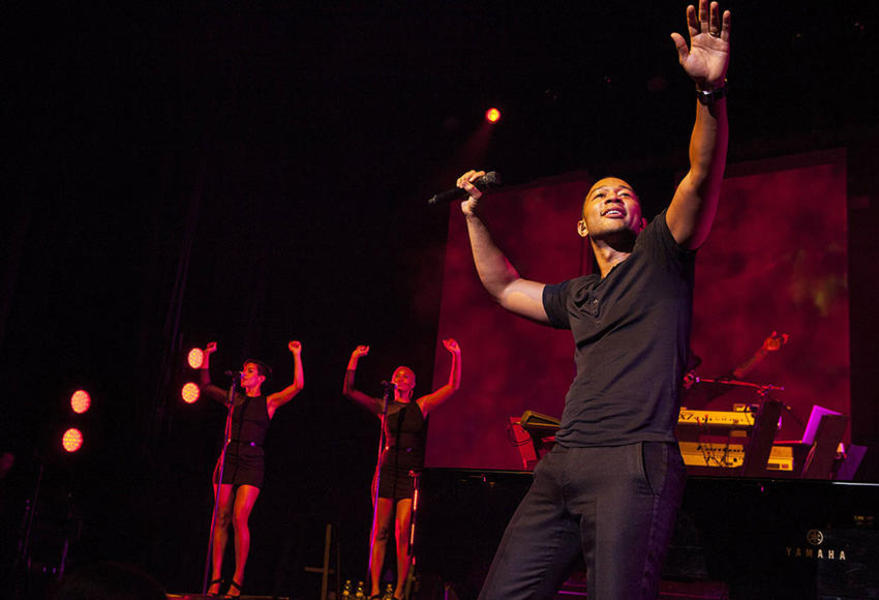 The Gala Celebration: Times Union Re-opening concert has arrived, it's been a wait but it's going to be well and truly worth it as the line-up for the Winter show is one of the best ever seen… Folk songwriter, James Taylor will be bringing all of his groundbreaking songs such as Fire and Rain, You've Got a Friend and so much more. With his sheer talent, also on the bill is soulful superstar John Legend! And the fun doesn't stop their with special guests including Jim Belushi – this is going to be one of those evenings that's made of stardust.
Come and join in on what everyone has been talking about and kick start your year with one of the greatest concert evenings in music as this talented display takes place!
On piano and vocals, showcasing all of his biggest singles, is the velvety toned R&B popstar, John Legend. This music artist is known all around the world for his unbelievably catchy songs such as; We Just Don't Care, Ordinary People, All of Me, Save Room, P.D.A, Used To Love You, Heaven, Lets Get Lifted, Show Me… the list goes on! All are sensational songs that cross over the genres and break through the barriers of what is current and on the mainstream. John Legend combines classical piano skills with commercial appeal, if that wasn't enough, as well as his original music he has featured on so many fellow artists albums and tracks such as backing vocals on Alicia Keys' 2003 song "You Don't Know My Name," the Kanye West remix of Britney Spears' "Me Against the Music," and Fort Minor's "High Road". Legend played piano on Lauryn Hill's "Everything Is Everything".
If you love John Legend then come on down…