MVP Arena | Albany, New York
The world's most entertaining basketball team are back! That's right, The Harlem Globetrotters are coming to take over Times Union Center and you can grab the chance to be there! If you're a fan of incredible shows of athleticism and a healthy dose of comedy incorporated into your basketball, then there's no place for you to be except the Times Union Center on Sunday 11th February 2018! Grab your tickets now to get the best seats!!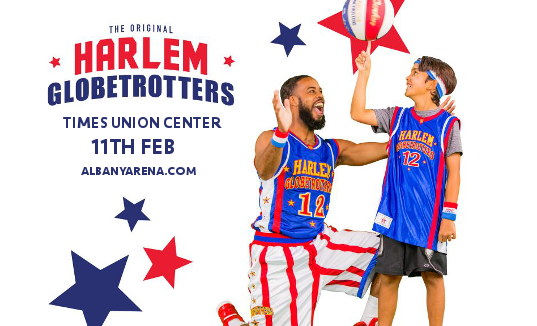 Since the 1920s, The Harlem Globetrotters have been revolutionising just what the word "basketball," means. As team member Ant Atkinson put it, the team have followed their dreams of becoming professional basketball players, "but the fact that it's with the Harlem Globetrotters makes it that much better… This is the most fun a person can have playing basketball, and bringing smiles and entertainment to kids and families is unbelievable."
Don't miss out! Get your Harlem Globetrotters tickets TODAY!!