MVP Arena | Albany, New York
Performing their incredible, internationally-renowned Ghosts of Christmas Eve Tour, Trans-Siberian Orchestra comes to Times Union Center on Wednesday 27th December 2017! One of the top ten ticket-selling bands of the Noughties, every TSO concert is a fully immersive sensory delight and unforgettable experience – book your tickets today!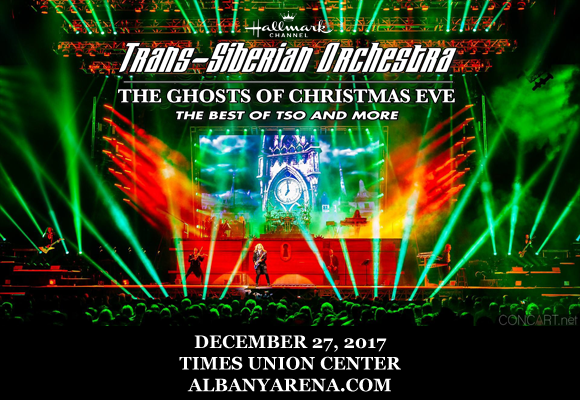 Trans-Siberian Orchestra first came to prominence in 1999, when they toured their second album, Christmas In The Attic (1998). Described by the Washington Post as "an arena-rock juggernaut," the band was formed in 1993 by producer, composer, and lyricist Paul O'Neill, who passed away in 2017. They are best known for their rock operas: Christmas Eve and Other Stories, The Christmas Attic, Beethoven's Last Night, The Lost Christmas Eve, their two-disc Night Castle and Letters From the Labyrinth, and have sold more than 10 million concert tickets and over 10 million albums to date.